Pet Fly Entertains Senior
Senior Sabrina Fojut brought her pet fly to school during the week of May 6, to entertain friends and bewilder fellow students.
With the help of her sophomore brother Sebastian Fojut, the 2 captured and attached a leash to a fly that they found in her home. "We had to put it in the freezer to paralyze it, and then we tied a thread around its body as a leash."
Sabrina Fojut said, "I was bored and I felt like it would be a fun thing to do-I enjoy watching people's reactions when I pull out my string with Taco [the fly] tied to it."
Junior Nina Munson was repulsed by the fly after viewing a SnapChat story of Taco being shown around to her classmates. "Honestly, I think it's just gross," said Munson. "I also don't see the point of bringing a box to school with a fly and a leash on it."
Other students expressed enthusiasm. Senior Lily Smith said, "It's just some 2nd-semester fun. It's like bringing a pet to school that you can't get in trouble for."
The "pet" will not last too long, however. "I know flies do not live for that long, so I have a funeral planned for Taco once he passes," said Sabrina Fojut. She doesn't plan on getting a replacement after Taco because he's "irreplaceable."
About the Writer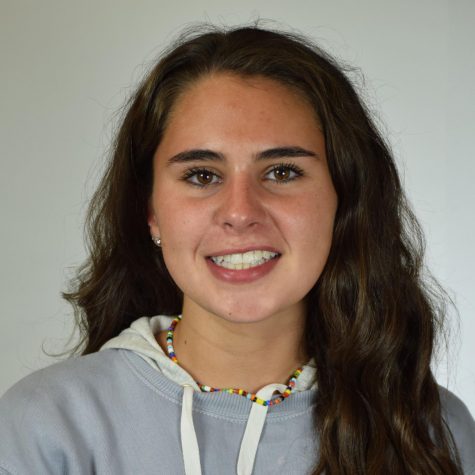 Dianda Giles, Staff Writer
A Girl Scout since she was 4 years old, senior Dianda Giles serves her community through her troop 32300 and aims to achieve the Gold Award, the highest...