Lengthy Line, Limited Time
As hot lunches are free for the 2021-2022 school year, more and more students are spending excessive time in line waiting for food. This has caused a massive increase in the duration of time spent waiting in line, as well as a shortage of food. More demand combined with the short lunch and brunch period has made it near impossible for students to get food quickly without wasting precious free time each day.
Junior Josh Batra, who gets school lunch everyday, said, "The indoor and outdoor [lines] kind of help with congestion, but at the same time, it's kind of hard to improve because everyone's cutting. [We need] more supervision with the lines because the lines have become a lot harder to control."
Generally, students perceive the problem to be fueled by the length, or lack thereof, of the lunch period. "If people don't make it into the line within the first couple of minutes when the bell rings, they most likely won't get food…The lunch period should be 45 minutes long so I have more time to enjoy free time," said freshman Kyle Ting, who also opts to eat the free lunch each day.
Batra added that lunch should be "closer to an hour because for people who do hot lunch, it takes 15 minutes just to get lunch."
Junior Hutson Pergamit, also a routine hot lunch eater, feels that "they should add more windows [to get food from] and lunch should be 5-10 minutes longer."
The lunch line problem has sprung up recently, taking time away from students' time to socialize with friends, enjoy their food, and get rested before afternoon classes. The administration should try to improve student experience by increasing supervision, more windows, or a longer time to eat that will help to shorten the line.
Leave a Comment
About the Contributor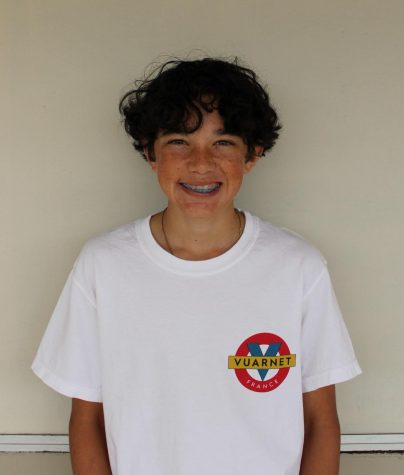 Owen Ludwig (he/him), Staff Writer
In 10 years time, freshman Owen Ludwig would like to be "somewhere big, working hard and making money". 

Ludwig, ever the sports enthusiast, is...