Southern Joins AUHSD Staff
As the newest member of the Campolindo administrative team, Stacy Southern has been welcomed to Campolindo as an associate principal.
After working in the Antioch Unified School District as a science teacher for 2 years, Southern took the position as vice principal in San Ramon Valley, but ultimately was drawn to Campolindo's strong sense of community.
"I loved how the Campolindo community was so-goal driven, and seeing how much equity work is being done really excited me. It was a work in progress that I wanted to be a part of," said Southern.
Southern's favorite part about Campolindo is the students and the new energy they have brought. "[All the students] are just so happy to be back on campus this year. There are so many activities to be a part of. It's really fun," said Southern.
Southern also looks forward to getting to know the teachers, students, and Campolindo community better. "I'm really looking forward to getting to go into all of the classrooms and to be able to see the curriculum and how the teachers are doing. I'm passionate about becoming part of the conversations about what work needs to be done at Campolindo."
Southern's fellow administrators have also seen the positive changes Southern has brought to Campolindo.
Attendance technician Stephanie Sliwinski works alongside Southern and said, "She is super hard working, and thoughtful, and I'm excited that I get to work with her everyday. Ms. Southern is working really hard on [improving] academy for students. She is making sure that academies are running smoothly and that students are getting the help they need. She's friendly with students at brunch and lunch as well. She's an awesome administrator, and I'm really excited that she has joined Campolindo."
Along with her role at Campolindo, Southern is currently going to school to earn her doctorate, which "doesn't leave her with much free time." However, in the moments she has available, Southern enjoys playing board games and video games with her son, as well as hiking.
As a parent, Southern understands the long journey of high school very well.
"I have 3 kids of all ages who have been through, or are going through, the process of putting in the work to go to college. So I understand the stress that students go through regularly," said Southern.
Southern not only recognizes the stress that students go through, but is looking forward to helping them succeed.
"I know that students are often under a lot of stress, but [my advice to them would be] to not forget to stop and enjoy [the high school experience], because once [high school] is gone, it's gone. So, just enjoy your time in school a little bit too," she said.
While Southern's time at Campolindo hasn't been long, students have already noticed her bright spirit.
Freshman Courtney Rogers said, "I haven't gotten to know [Southern] very well yet, but she seems like a very nice person, and someone who is going to bring a lot of positive energy to Campolindo. I think it is super important for [the administrative staff] to continue to be energetic and willing to help, because it makes students feel more welcomed."
Leave a Comment
About the Contributors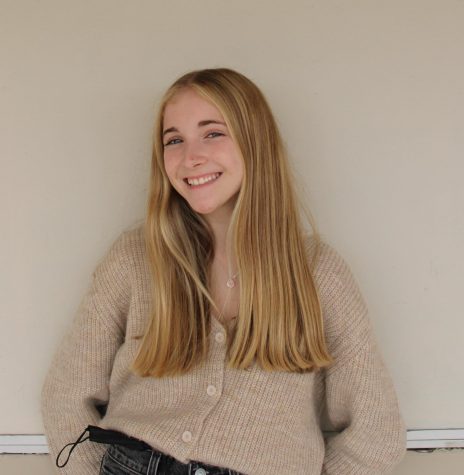 Ruthie Stoll (she/her), Staff Writer
Freshman Ruthie Stoll is a dancer, tennis player, and foodie. She grew up in a small town in Pennsylvania, moved to the Bay when she was 4, and just graduated...
Haelee Chung, Staff Illustrator
Senior Haelee Chung (she/her) is a new member of the art staff at the Claw. Haelee's been painting and drawing all her life, and loves to express her...