Leadership Equity Council Debuts In-Person Academy Series
Campolindo had its 1st Equity Academy of the 2021-2022 school year on September 17. This was the 1st equity lesson in a series planned to cover topics ranging from "Race and Identity" to "Gender Identity/Sexual Orientation," according to a slideshow presented by the Leadership Equity Council (LEC).
For this Academy, the topic was "building community and our conversation tools." Students stayed with their 4th period teachers, who each led their respective lessons.
This academy attempted to show students how to have meaningful conversations with each other about equity, race, and different diversity issues that the community faces. LEC plans on incorporating more intersectional topics as lessons continue.
"After last year and it being online, we realized that we liked the idea and the purpose of it but we thought that in person, we could continue them in a meaningful way," said LEC Education subcommittee member senior Daylin Atwood. "We wanted to make more of an impact than we did last year. And we also want to emphasize these kinds of conversations for the freshmen because they haven't gotten to hear about the work that we've been doing," she added.
Teachers were interested in having student input in order to increase its impact in the community. Throughout the week of September 17, LEC members were in contact with teachers to help them navigate how to effectively communicate their message.
Students were prompted to answer questions about themselves and communicate their feelings with others. The lesson incorporated the use of the "Beyond Diversity Compass." The BD Compass has 4 quadrants: Believing, Thinking, Feeling, and Acting. The compass, which was introduced during last year's equity lessons, is used to facilitate conversations around race and other topics. Students were also shown pictures and asked what they saw in order to facilitate understanding of different perspectives. At the end, they were asked to reflect on their experience.
"I thought that the lesson was super interesting and very engaging. I liked how the slides gave the information in an interactive way," said junior Neve Abcari.
"After meeting with my teacher, I know that they're definitely going to be more impactful with us there than they were for me last year," said LEC Education subcommittee member junior Sophia Gatmaitan.
Atwood added, "In the future I think they're going to cover a wide range of topics around equity, race, sexuality, gender, you're respecting people's heritage, helping people see from other points of view, with different perspectives."
Leave a Comment
About the Contributors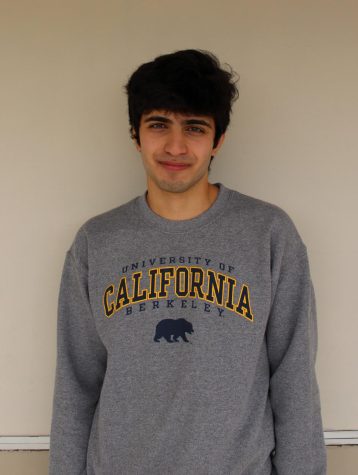 Dara Kashayar (he/him), Opinion Editor
Junior Dara Kashayar has a love of travelling. As an avid traveler, Kashayar has spent time in 85 countries across the globe and Antarctica, most notably...
Haelee Chung, Staff Illustrator
Senior Haelee Chung (she/her) is a new member of the art staff at the Claw. Haelee's been painting and drawing all her life, and loves to express her...