Suicide Prevention Week Activities Spread Positive Messages
The Leadership Equity Committee (LEC) and the Wellness Center partnered together to put on the Suicide Prevention week activities to spread awareness about suicide prevention and spread positive messages during the week of September 13.
On September 13, the Wellness Center handed out bags with resource cards, Wellness referral information, suicide prevention pins, and other goodies. Wellness also provided suicide prevention and awareness pamphlets and cards for students to take. September 16, students had the opportunity to write notes of kindness and encouragement for other students. On September 22, the Wellness Center put on a variety of art activities for students to participate in. Wellness distributed these cheerful notes on lollipops on September 24.
Wellness Intake Specialist Liana McCann said she hopes the activities will "spread awareness for suicide prevention, spread awareness about warning signs, give out resources and [provide] access to Wellness and support available."
McCann also said she hopes the activities will help create connections between students. "Our activity last week we had coloring, and different mental health art activities, [which] brought together a lot of different students…We're going to be having students write notes of kindness and then distribute them to other students on Friday. So hopefully that will help connect people who received [the supportive messages], and make them feel good to see a reminder of encouragement or kindness."
Another main purpose of the Suicide Prevention Week activities is to help educate students and provide tools about how they can get resources. McCann said, "I've also been doing some Instagram posts on [the Wellness Instagram], about how to talk to a friend who you think might be suicidal. It's okay to ask about suicide, and it's not going to make someone think about it. Teaching and education is really important this month too so hopefully [the activities] will give [students] the tools to check in with themselves and check in with their friends."
The Wellness Center has also been posting tips and resources about how you can refer yourself or a friend to Wellness on their Instagram, @campowellness.
Sophomore Charlie Rose said they participated in the writing notes of kindness activity in hopes that the notes of kindness will "help someone feel better and know that they're not alone," and that "it's okay not to be okay."
Leave a Comment
About the Writer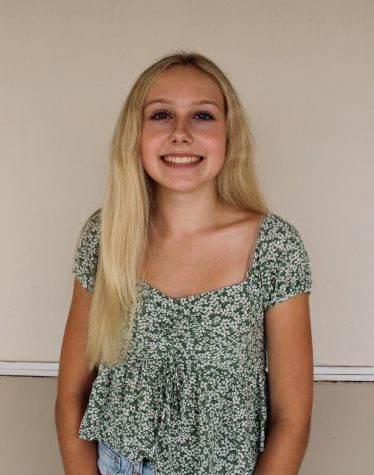 Claire Birdsey (she/her), Staff Writer
When she was 4 years old, Claire Birdsey was enrolled in her first dance class and has been hooked ever since. Dancing at CAPA in Moraga since 2017, she...