Science Teacher Looks Forward to Family Time in Retirement
After 26 years of teaching at Campolindo, AP Environmental Science (APES) and Geology teacher Jane Kelson will be retiring after this school year. Although she enjoyed a fulfilling teaching career, the COVID-19 pandemic and feeling ready to retire influenced her decision.
"I think had COVID not happened I probably would have worked for another 2 or 3 years. Like a lot of families, mine has decided to circle the wagons. We want to be closer to each other, and I am close enough to retirement that it just made sense," said Kelson.
Kelson has already made exciting post-Campo plans, which revolve around spending more time with her family. She plans on "moving down to [the] San Luis Obispo area, and [is] very excited."
Kelson has a 15-month old grandson there, so she is "going to be spending time with him on the beach," she said.
Although she is looking forward to sunny days spent with her grandson in San Luis Obispo, Kelson said she is going to miss working alongside Campo's "faculty, because they are not just colleagues, they're friends…they are amazing, talented, dedicated, and really fun to work with."
Senior Chloe Dawkins, a current APES student, spoke fondly of Kelson's teaching style, noting that she sought to foster growth and learning in her classroom. "I have really enjoyed her class; we have learned a lot. She is very open to help anyone whenever they need it and she doesn't mark you late on assignments so people can work at their own pace," said Dawkins. "She wants people to learn and enjoy the class."
Kelson added, "I will miss the students. I like working with teenagers, I find it extremely rewarding and I will miss that."
Leave a Comment
About the Writer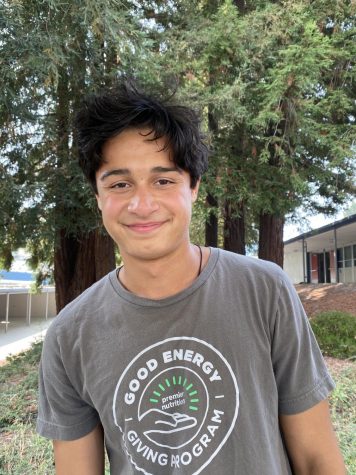 Thomas Singh, Staff Writer
Sophomore Thomas Singh likes running for the Campo cross country and track teams and has a passion for reading, especially historical fiction.

This...